I've been having so much fun riding ARP Synesthesia around that I haven't even blogged about it. Before I get into that, though, a word of caution: pay attention to dimensions when ordering parts! I thought I'd ordered a small waterproof power connector. The connector size I expected is to the left. That shiny circle is a quarter. The connectors that arrived were MUCH LARGER: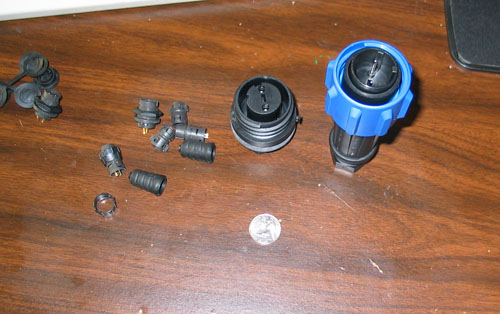 On to the project at hand. First off, I got the battery mounted extremely securely using some 3/8″ rod that was bent into a holder, and a 3/8″ threaded rod to yoink it down. Parts: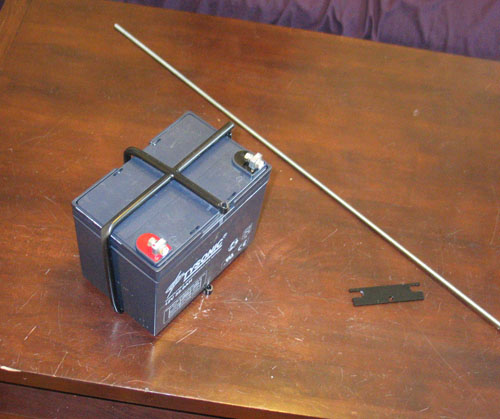 And installed on the rear rack: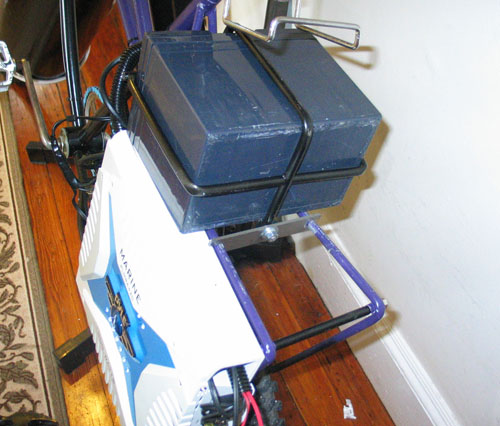 I also had to rework the speaker mounts. A single conduit clamp wasn't strong enough to prevent them from wobbling, which would eventually cause metal fatigue in the metal bowl enclosures. So I doubled up the number of conduit clamps: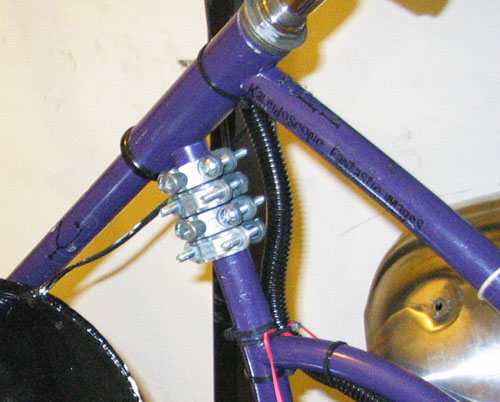 And secured the speakers to the frame at two points instead of one: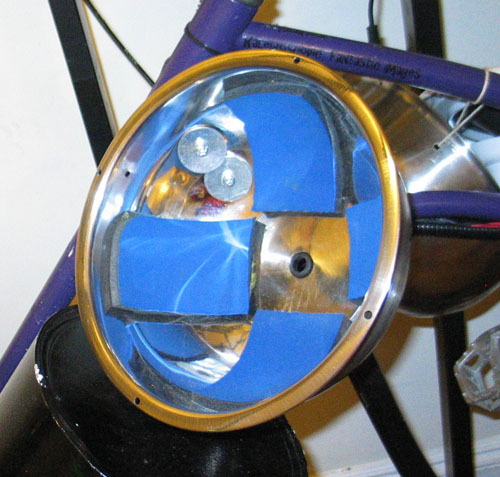 I've also added several incredibly bright blue LEDs. Here's one lighting up the beehive spring on the front fork: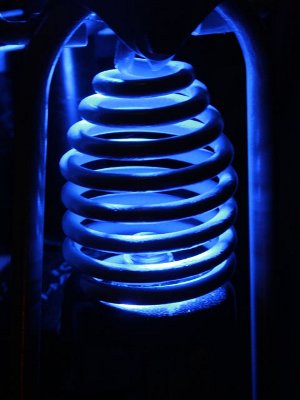 WRT other projects, the swingbike has seen a few design revisions, and I don't have photos yet but will post some soon. Also underway, and I'll blog about this — a bikeboom-style bike radio using cheaply sourced materials and components.