Archive for July, 2011
The swingbike is finally done! I started this project months ago with two BMX frames and previously covered the hinge design and welding. After I'd assembled it, the next step was to take everything off the frame and sand it down in order to repaint it. Underneath the gray paint I found an entire coat of pink paint: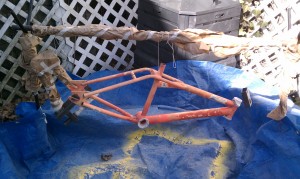 This was primed and painted; 80's style: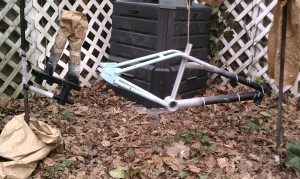 After the paint dried, I started putting it back together. Here is the hinge, fully assembled: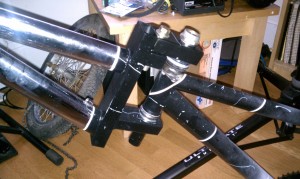 And a shot from the rear, showing how the bicycle folds. This is a lot of fun to play with while it's being ridden: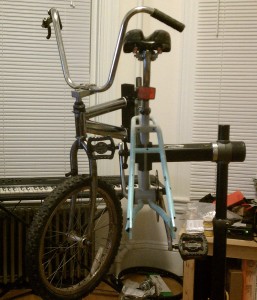 Here's the rear wheel, which I built, installed: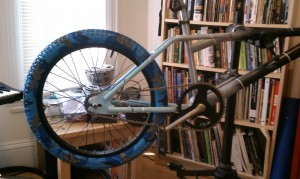 And here's a shot of the completed ship. The front wheel is the first radially spoked wheel that I've built: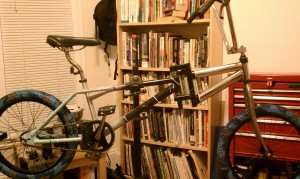 It still needs a few finishing touches, but I'm actively riding it now!