Sanding, priming, sanding and repainting the swingbike was a LOT less work than I'd anticipated. Originally, the center pivot was completely rusted, and the entire ship had rusted pits. Here's the chainguard before; most of the ship had similar amounts of rust: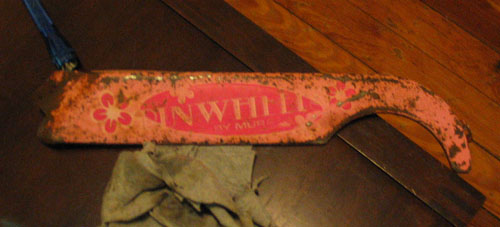 And here's the ship, repainted and partially assembled: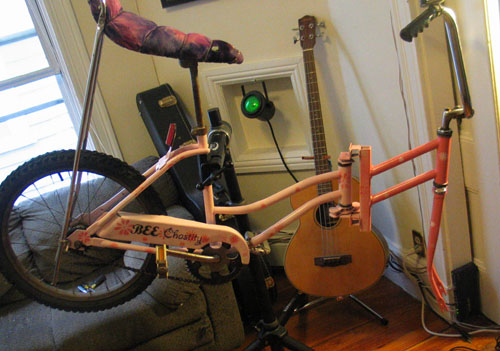 I am not an artist — that's not my skillset — but I'm really happy with how it came out!
After putting the ship back together, I built a cardboard Tetris costume around it: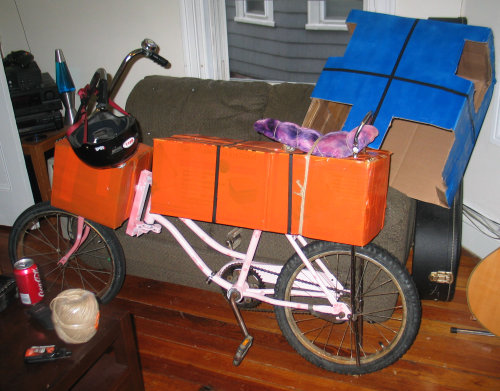 Which was a lot of fun as a Hallowheels costume for the last ride of the SCUL season.